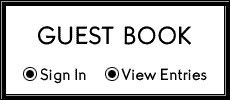 Comments are appreciated in the Guest Book below. 

Thank you.  -Raphael

Raphael Barkley formed the wildly popular 
Sniffapalooza Magazine
 in 2006. This online publication was the first true perfume magazine of its kind born out of a love for fragrance. In 2011, she rebranded and created her most recent venture, 
The Perfume Magazine
, an internationally-known fragrance magazine. Under the direction and dedication of Editor-in-Chief Raphaella Barkley, T
he Perfume Magazine
 has been read by millions of people in over 200 countries around the world. Ms. Barkley assembled an International team of passionate and talented journalists with correspondents in New York City, Italy, Paris and London, who recognize the value of writing ethically about perfume and who all share in The Perfume Magazine's positive and all-inclusive attitude. 
R A P H A E L     B A R K L E Y

Under her ownership, direction and dedication as Editor In Chief, the magazine has garnered eight Top-Five Finalists for the Fragrance Foundation's FiFi Awards in the category of Editorial Excellence Fragrance Coverage. Michael Edwards, world-renowned fragrance expert, introduced The Perfume Magazine last year at Esxence - The Scent of Excellence in Milan, Italy stating that "The Perfume Magazine is one of the most influential blogs and is part of a new generation". 

The Perfume Magazine is the ultimate online fragrance journal and has been recognized as one of the leading perfume magazines with an international readership. In its first year, the online publication celebrated stunning and unsurpassed achievements, which included being featured at Media Partners with 
Esxence-The Scent of Excellence in Milan, Italy,
 one of the top perfume events of the world. 
As Editor-in-Chief, Ms. Barkley has had the honor of being interviewed by The Fragrance Foundation in
 THE FRAGRANCE FOUNDATION INTERVIEW: "Up Close And Personal with The Perfume Magazine's Raphaella Barkley".
 The Perfume Magazine is the only on-line magazine/blog to have ever been interviewed by the Foundation. The Perfume Magazine has also been applauded as the very first perfume website in the world to offer ground-breaking articles by fragrance experts such as Michael Edwards and 
Marian Bendeth's 
groundbreaking article. "Through the words of our journalists and their passion, creativity, and love of fragrance, we present the world of perfume in its most tantalizing form", says Barkley. "Our mission is to celebrate, educate and illuminate the many incredible facets of perfumery and the fragrance industry". 
A former model, beauty queen and professional ballet dancer, Raphael Barkley won her first scholarship to the famed Joffrey Ballet at the age of fourteen. She possesses an extensive business background that includes executive experience in marketing, fundraising, PR and event management and has managed a boutique hotel. She has served as Artistic and Executive Director for two successful major arts organizations, working with international ballet super stars. Raphael formed the highly popular non-profit arts organization, The Reno Ballet (link coming soon). She is also a former artistic director of two professional ballet companies and a choreographer who has directed musicals, television commercials and was a personal manager to dancers from several leading ballet companies (Alvin Ailey American Dance Theater, New York City and the Joffrey Ballet). 

Ms. Barkley's perfume writing credits include a series of articles about rose fragrances 
Raphaella's Rose's part 1 thru 3,
 a huge collection of rose fragrances and then 
Raphaella's Rose's Part 4
 can be viewed here. She is currently in the process of adding Parts 5 & 6 of Raphaella's Roses, which will cover the hundreds of new rose fragrances that been released since the last installment in the series. Raphael has also been a Contributor to 
Beauty Fashion Magazine
, the national industry beauty magazine featuring her popular column, 
"San Francisco Beat"
. Ms. Barkley was the former Editor of the 
Bond No. 9 Blog
, the online presence of the world-renowned perfume company 
Bond No. 9
. In it she reviewed the perfume releases titled, "The Neighborhoods of New York". She was also featured as a 
contributor in InStyle Magazine
.  
Raphael enjoys many passions and projects in her personal life. She is currently catching up on the many personal projects that were left by the wayside for years while she worked on The Perfume Magazine and spending the past three years in retirement. She is actively involved in animal rescue, loves reading, (her mother was a speed reader) enjoys a extensive music collection, bird-watching, foraging in the woods for natural resources, the ocean, has designed her own cook book and has too many other interests to list here. She has been married to the love of her life, James, for almost thirty years. She still stops to smell the roses and all the flowers, whenever they are. 

Coeur de Fleur 

Heart of the Flower

We're Having A Heat Wave

Champaca Absolute 

Tom Ford Private Blend

​by Raphael Barkley

Influenced at an early age by my passionate, strong willed Celtic grandmother, I've always had a fascination with fragrance, the beauty and magical qualities of flowers, especially the history of the rose. My grandmother was born in 1901 and her lineage was traced back to 1400's England, Wales, Scotland and France. 

​​Because of her, I have deep within me, a special affinity for trees, flowers, the sacred, and for all living things. I have no excuses. It's all because of her fields of flowers...  

many images

With the white and golden heat still upon us, what perfect timing to cover a scent that carries us forward into a possible continued heat pattern for the fall season? ​Champaca Absolute is as radiant as sunshine with a provocative, searing heat that embeds itself into the soul.

​Stoners: Welcome To Nevada 

By Raphael Barkley

It's only fitting that Nevada has joined Colorado, Oregon, Washington, Alaska and the District of Columbia for the legal recreational use of pot given its incredibly rich and fascinating history. 

I will never forget this vast space that will now be known as a still wild, yet soon to be, stoned and uncertain Nevada. A Nevada that proves it is the home of the new Wild West, still alive and free.

​​

Many images

Lure of the Mermaid Temptress;

Les Parfums de Rosine Ecume de Rose "Foam of the Rose"

Perfume Review by Raphael Barkley

​I have images of mermaids and sirens, the lure of the temptress, rising out of the ocean, shimmering blue waves crowned by soft green and white foam. Out of this, nearby on land, grows the wild rose, this enchantress. There is an exciting wildness of Ecume de Rose...

Bond No. 9 Signature Perfume

The Gift of Gold

By Raphael Barkley

This signature scent of Bond No. 9 Perfume is a stunning beauty. It sings and resonates with a life of its own, a shimmering tribute to Rose and Oud. The perfume is housed in a gold glittering bottle which appears to undulate and come to life under light, a sensuous subtle sparkle. No bright bling here, just a refined glistening gold, holding this magical and potent potion.

The scent of Bond No. 9 Perfume reminds of what a fragrance should do. It should draw you in, compelling your loved one to come closer and inhale. This fragrance beckons and calls with its sensuous overtones. It is one long Arabian Nights' journey, a magic carpet ride of a scent that is now, suddenly, one of my favorite fragrances...

The fragrance of a rose garden becomes a total symphony at dusk on a warm summer's eve and it's almost impossible to choose a favorite variety! So it is with Raphaella's Rose's. Created by Raphaella Barkley, you will find a rose fragrance here for absolutely everyone. With the same commitment that she pours into everything that she does, Raphaella has created the most concise compendium of rose fragrances that I have ever had the pleasure of reading. The rose has been used in literature from ancient Buddhist and Confucianism, the Old Testament, Shakespeare and Alice in Wonderland. Is it any wonder that the rose and rose fragrances continue to fascinate us?

​Raphaella's Roses Part One Thru Three

Raphaella's Roses Part Four

View Full Article Here...