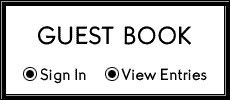 Comments are appreciated in the 

Guest Book below. 

Thank you.  -Raphael

(you don't need to leave personal info!)

Raphael Barkley formed the wildly popular 
Sniffapalooza Magazine
 in 2006. This online publication was the first true perfume magazine of its kind born out of a love for fragrance. In 2011, she rebranded and created her most recent venture, 
The Perfume Magazine
, an internationally-known fragrance magazine. Under the direction and dedication of Editor-in-Chief Raphaella Barkley, T
he Perfume Magazine
 has been read by millions of people in over 200 countries around the world. Ms. Barkley assembled an International team of passionate and talented journalists with correspondents in New York City, Italy, Paris and London, who recognize the value of writing ethically about perfume and who all share in The Perfume Magazine's positive and all-inclusive attitude. 
Under her ownership, direction and dedication as Editor In Chief, the magazine has garnered eight Top-Five Finalists for the Fragrance Foundation's FiFi Awards in the category of Editorial Excellence Fragrance Coverage. Michael Edwards, world-renowned fragrance expert, introduced The Perfume Magazine last year at Esxence - The Scent of Excellence in Milan, Italy stating that "The Perfume Magazine is one of the most influential blogs and is part of a new generation". 

The Perfume Magazine is the ultimate online fragrance journal and has been recognized as one of the leading perfume magazines with an international readership. In its first year, the online publication celebrated stunning and unsurpassed achievements, which included being featured at Media Partners with Esxence-The Scent of Excellence in Milan, Italy, one of the top perfume events of the world. 

R A P H A E L     B A R K L E Y

Nevada. The state known as "Battle Born" to recall its admission to the union during the Civil War. Next named the Silver State, where the silver rush was born here along with the wild frontier towns during the Gold Rush, only to turn into ghost towns years later that would become tourist attractions. The divorce capital was here, where people flocked from all over America to throw their wedding rings into the Truckee River, which runs through Reno. My mother was one of them in the late 1940's, bravely riding a train with a girlfriend across the country, setting up the required six week residency in Reno to divorce the wrong man so she could marry my father in 1950.

​Stoners: Welcome To Nevada 

By Raphael Barkley

Which all leads us up to today, this moment on July 1, 2017. 

Nevada has once again made history by becoming the fifth state to allow legal sales and use of recreational marijuana. People lined up in Reno and Las Vegas at midnight to be there first when the stores opened the next morning. (Remember, like we used to do at the record stores to get tickets to the Rolling Stones, before the internet?) 

Recreational Pot has come to Nevada. National news has already reported that due to high demand, there will be a shortage of marijuana here. Nevada is now going to become a lot like Denver, Colorado, a place that has legal recreational and medical marijuana and is an unbelievably happy place. I wholeheartedly support medical marijuana. No one should suffer needlessly from pain, ever. 

Nevada is now home to Burning Man just outside of Reno, NV. Burning Man is known as the wildest bad-ass freak out party in the world; here in the middle of the desert. It's motto? Let your freak flag fly, baby. Burning Man is a place where people truck in inflatable swimming pools and water to party in and they revel in wearing wild costumes. There is a naked bicycle race, just imagine. Thousands of people flock to Burning Man from around the globe to be part of a spectacular one-of a kind experience. People who swore on their mother's grave that they would never, never go to Burning Man, then did so, only to declare that it was the most intense human experience they have ever had. Now they return every year. 

In the years that followed, Nevada remained home to legal prostitution and gambling. Where men run to the sports books and gamble on their favorite NFL game. Where Marilyn Monroe had secret trysts with Frank Sinatra and Jack Kennedy at Lake Tahoe. Where controversial early testing of the atomic bomb helped jolt the world into the nuclear age. 

We can't forget Area 51 where countless people swear they've seen aliens. Drive down to Area 51 and you will see the spooky Alien warning signs. Nevada was also home of Bonanza's Ponderosa Ranch, the legendary and most-beloved TV Western series of all time. The 1961 movie, the "Misfits" with Marilyn Monroe and Clark Gable was filmed here in Reno and in the surrounding desert. It would be Clark Gable's last movie. Gable suffered a heart attack three days after filming ended and died 11 days later on November 16, 1960. Nevada is also home to the Sierra Mountain range with numerous first class ski resorts and summer sports that make this a sports and outdoor enthusiast's dream. Nevada, where wild horses still roam and the sky is just as big as Montana.

Then there was the building of the mighty Boulder Dam, now the Hoover Dam. A spectacular engineering feat, which has drawn millions of tourists throughout the years.

Next came Las Vegas, which started out as a sleepy little town, then boomed with the building of the dam. Las Vegas embraced readily the Old West's way of life of gambling and prostitution. A town in the middle of the desert that became a playground for the Mob, with notorious gangsters like Bugsy Segal, Las Vegas would be dubbed "Sin City".  

​The city then became the definition of coolness in the fifties and sixties, now considered "retro-coolness" today. The first "bad-boy" entertainment team of the coolest, swingingest men in show business, the Rat Pack, performed here to sellout crowds. In the mid-sixties, my parents drove us across country to Las Vegas and of course, scored tickets to see the Rat Pack, consisting of Dean Martin, Frank Sinatra, Sammy Davis Jr., Joey Bishop and Peter Lawford.  

I was the designated babysitter, so my sister Christine and I swam in the baby blue swimming pool at the roadside 60's retro pink hotel well into the night while the parents partied. 

Elvis and Liberace made this town their second home, along with all the other big stars in Hollywood that came out to shine at night. Las Vegas became the entertainment capital of the world and today, Las Vegas remains one continual glittering image that bombards the senses.

In 2015 Nevada dispensaries began selling medical marijuana legally in the state. Patients with AIDS, cancer, glaucoma, multiple sclerosis, seizures (including epilepsy), severe nausea or pain, PTSD patients or anyone with a medical condition and a doctor's prescription were able to find relief with medical marijuana in its many forms. 

It's only fitting that Nevada has joined Colorado, Oregon, Washington, Alaska and the District of Columbia for the legal recreational use of pot given its incredibly rich and fascinating history. 

The majestic Mt. Rose is towering behind our home, the spectacular Lake Tahoe nearby. Once a cowboy town, Reno has become an artistic and almost impossibly hip booming city with many high tech companies now based here. Thousands and thousands of houses are being built as I write. How many more people will flock here to live in a state that offers recreational and medical marijuana now? How many more tourists can one town take? We live in an oasis surrounded by a hot dry harsh desert.​ Reno is fast becoming over-crowded and the traffic is shocking. Gone are the days of our famous slogan, "Biggest Little City" in the world. But I'm still here.

The ocean keeps calling to me and it will be hard to leave when you live in a beautiful location with a view, roses, flowers, lush landscaping, huge green yard, an abundance of wildlife; birds, bears, deer, owls, hawks and bobcats in the backyard. Nearby, we actually have mountains where you can dig for crystals (white quartz), all you want, right there for the taking. Just think, mountains made of crystal and magical places called Crystal Peak.

Though I pine for the scent of Virginia and will return to my first home to live, right now I live in a wild, strange and beautiful place, never to be forgotten. 

I will never forget this vast space that will now be known as a still wild, yet soon to be, stoned and uncertain Nevada. A Nevada that proves it is the home of the new Wild West, still alive and free.

Photo credits

Old Las Vegas poster

http://inoldlasvegas.com/

https://www.pinterest.com/pin/44613852530548982

Old Prostitution image/Prelude to Las Vegas

http://inoldlasvegas.com/early_years_prelude.html

Nevada Highway sign

Getty Images

Swimming Pool

http://inoldlasvegas.com/

A Copy-Protected, Graphically Altered, Enhanced and Transformatted, Non-Commercial, New Derivative Work, Used by the EEF Non-Profit Organization - thru the Courtesy of the UNLV Special Collections Photo Department.

Las Vegas Poster

https://www.pinterest.com/pin/44613852530548982

Black & White Rat Pack image: Art Shay

Extraterrestrial Highway Sign by Henry Plumley

Reno image: Tahoe Light

http://scottsady.photoshelter.com/image/I00003JMXztW7WEQ

Reno image 2 (bright color)

http://www.homesrenonevada.com/

Truckee River image 

https://media-cdn.tripadvisor.com/media/photo-s/07/d4/58/fd/truckee-river-whitewater.jpg

Norm image

http://www.emeraldreport.com/passport-pot-nevada-law-opens-doors/

Counter with customers LA Times

Employees at Las Vegas ReLeaf help customers select marijuana products early Saturday, the first day pot sales for recreational use became legal. Kurtis Lee Los Angeles Times

New Leaf

Photo Courtesy of Kyly Clark, Photo Editor of the Sierra Nevada Eagle's Eye

Burning Man image:

https://www.stuckincustoms.com/category/travel/nevada/burning-man/

Mobile or iPad Users: 

To listen to 

Frank Sinatra 

Come Fly With Me 

Click above video for music or click on large video 
below

Burning Man, Black Rock Nevada

As Editor-in-Chief, Ms. Barkley has had the honor of being interviewed by The Fragrance Foundation in
 THE FRAGRANCE FOUNDATION INTERVIEW: "Up Close And Personal with The Perfume Magazine's Raphaella Barkley".
 The Perfume Magazine is the only on-line magazine/blog to have ever been interviewed by the Foundation. The Perfume Magazine has also been applauded as the very first perfume website in the world to offer ground-breaking articles by fragrance experts such as Michael Edwards and 
Marian Bendeth's 
groundbreaking article. "Through the words of our journalists and their passion, creativity, and love of fragrance, we present the world of perfume in its most tantalizing form", says Barkley. "Our mission is to celebrate, educate and illuminate the many incredible facets of perfumery and the fragrance industry". 
A former model, beauty queen and professional ballet dancer, Raphael Barkley won her first scholarship to the famed Joffrey Ballet at the age of fourteen. She possesses an extensive business background that includes executive experience in marketing, fundraising, PR and event management and has managed a boutique hotel. She has served as Artistic and Executive Director for two successful major arts organizations, working with international ballet super stars. Raphael formed the highly popular non-profit arts organization, The Reno Ballet (link coming soon). She is also a former artistic director of two professional ballet companies and a choreographer who has directed musicals, television commercials and was a personal manager to dancers from several leading ballet companies (Alvin Ailey American Dance Theater, New York City and the Joffrey Ballet). 

Ms. Barkley's perfume writing credits include a series of articles about rose fragrances 
Raphaella's Rose's part 1 thru 3,
 a huge collection of rose fragrances and then 
Raphaella's Rose's Part 4
 can be viewed here. She is currently in the process of adding Parts 5 & 6 of Raphaella's Roses, which will cover the hundreds of new rose fragrances that been released since the last installment in the series. Raphael has also been a Contributor to 
Beauty Fashion Magazine
, the national industry beauty magazine featuring her popular column, 
"San Francisco Beat"
. Ms. Barkley was the former Editor of the 
Bond No. 9 Blog
, the online presence of the world-renowned perfume company 
Bond No. 9
. In it she reviewed the perfume releases titled, "The Neighborhoods of New York". She was also featured as a 
contributor in InStyle Magazine
.  
Raphael enjoys many passions and projects in her personal life. She is currently catching up on the many personal projects that were left by the wayside for years while she worked on The Perfume Magazine and spending the past three years in retirement. She is actively involved in animal rescue, loves reading, (her mother was a speed reader) enjoys a extensive music collection, bird-watching, foraging in the woods for natural resources, the ocean, has designed her own cook book and has too many other interests to list here. She has been married to the love of her life, James, for almost thirty years. She still stops to smell the roses and all the flowers, whenever they are. 

My parents, Joyce & Ralph Festa 1948